TAFCO

Rapid

fert -fertiliser spreading
For farmers who need on farm, high quality fertiliser spreading services – TAFCO Rapidfert is dedicated to delivering and spreading all your fertiliser requirements to farms throughout North East Victoria and into the Upper Murray.
We are passionate about farming and pride ourselves on fast, accurate and reliable service to the agricultural sector.
TAFCO Rapidfert is a bulk fertiliser supplier and ground spreading company based in Myrtleford North East Victoria who assist farmers increase productivity on farm through:
delivery of bulk fertilisers to your farm
efficient and accurate fertiliser spreading service
using latest technology with precision equipment
spreading of quality fertilisers, limes and gypsum
mixed blends to suit your farm requirements
farm mapping using TracMap online software
We understand farmers and the importance of their business TAFCO Rapidfert offers a reliable and accurate service that works for you. 
"We are delighted to see our business of 50 years be entrusted into the hands of TAFCO Rapidfert. The partnership between Myrtleford's locally owned farmer co-operative and the energetic and enthusiastic Brad and Bryce Cundy will see our farmers serviced well for the next 50 years – and we're still around to help out for a while before semi-retirement"
TAFCO

Rapid

fert
is a member of the Australian Fertiliser Services Association to stay up to date with industry issues and adhere to the AFSA Code of Practice.

TAFCO

Rapid

fert offers its clients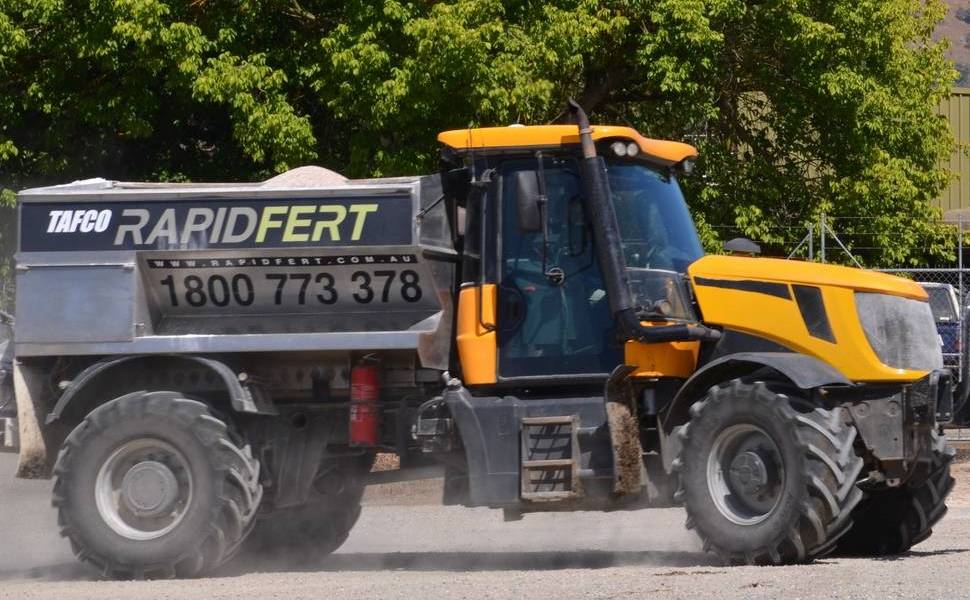 Bulk Fertiliser and Transport
Fertiliser Spreading and Farm Mapping
Friendly Efficient Service
Professional & Experienced
"We like meeting people who are passionate about agriculture and we want to assist you increase your farms productivity and overall returns"
Talk to us today! 
Or Call Us Anytime:
1800 RPD FRT
(1800 773 378) 
                                                                                   20 McGeehan Cresent Myrtleford – by appointment